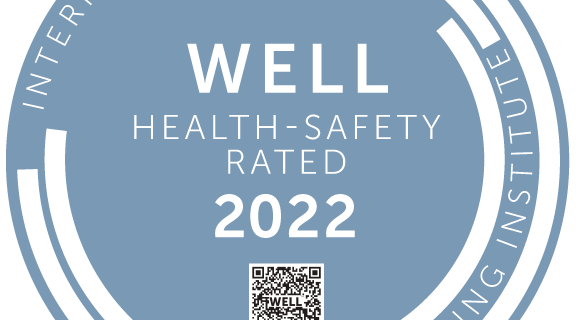 WELL Health-Safety Rating | Certified by the International WELL Building Institute
Park Place at Winghaven Receives IWBI's WELL Health-Safety Rating
(St. Louis, MO, Monday, December 19) – Solvere Living announced today that their managed assisted living and memory care community, Park Place at Winghaven, has earned the WELL Health-Safety Rating. Certified by the International WELL Building Institute (IWBI), the WELL Health-Safety Rating is an evidence-based, third-party verified rating for all new and existing building and space types focusing on operational policies, maintenance protocols, stakeholder engagement and emergency plans to address a COVID-19 environment now and beyond.
Designed for communities to take the necessary steps in order to prioritize the health and safety of their staff, visitors and stakeholders, the WELL Health-Safety Rating can help guide users in preparing their spaces for re-entry in the wake of the COVID-19 pandemic, instilling confidence in those who come through the building as well as the broader community.
"We are delighted to be partnering with the International WELL Building Institute and are excited to have achieved the Well Health-Safety Rating with them. It is an honor to be able to receive such a prestigious award for our community," Elizabeth Stotser, Executive Director.
In order to achieve WELL Health-Safety Rating, Park Place at Winghaven has implemented features such as Cleaning and Sanitization Procedures, Emergency Preparedness Programs, Air and Water Quality Management and Health Services Resources.
The WELL Health-Safety Rating provides a centralized source and governing body to validate efforts made by owners and operators. It leverages insights drawn from the IWBI Task Force on the spread of COVID-19 and other respiratory infections developed by the World Health Organization (WHO), U.S. Centers for Disease Control and Prevention (CDC), global disease control and prevention centers and emergency management agencies, as well as recognized standard-making associations such as ASTM International and ASHRAE, and leading academic and research institutions, as well as core principles already established by IWBI's WELL Building Standard.
To learn more about Park Place's commitment to cleaning and sanitization, visit ParkPlaceWinghaven.com. To learn more about the WELL Health-Safety Rating, visit www.Wellcertified.com
About Solvere Living
Solvere Living is part of a group of companies that form Solutions Advisors Group, which was formed in 2009 and provides comprehensive consulting and operations management expertise for the senior living and active adult sectors. With offices in St. Petersburg, the three companies provide:
Solvere Living – operations management company
Solutions Advisors – marketing, creative and sales consulting agency
SA Digital – full service digital marketing agency
Learn more at SolvereLiving.com and on LinkedIn, Facebook and Twitter.
---
Posted on: