5 Reasons to Spend Your Thanksgiving Weekend at Park Place at Winghaven
Thanksgiving—a holiday steeped in tradition and filled with the three Fs: family, feasting, and football. But there's a fourth 'F' that's making its way into the Thanksgiving lexicon: flexibility. The holiday season is evolving, with many people now opting to celebrate in new locales, creating fresh traditions while still honoring the old. For those seeking a change of scene, Park Place at Winghaven in O'Fallon, Missouri, offers a perfect mix of comfort, luxury, and community spirit. Let's dive into five reasons why spending your Thanksgiving weekend at Park Place at Winghaven could start your holiday season off right.
Comforts of Home in a Luxurious Setting
Park Place at Winghaven echoes the comforts of home with its inviting, well-appointed living spaces. The luxurious touch points make it an appealing choice for those who wish to enjoy the holiday in style. High ceilings and expansive windows offer a bright and airy atmosphere, perfect for watching the autumn leaves fall or the morning frost glisten while sipping on a warm cup of coffee.
While home-cooking is a Thanksgiving staple, not everyone loves the preparation and cleanup that comes with it. Thankfully, O'Fallon is a town that celebrates with fervor, offering a bevy of local dining options with Thanksgiving specials. You can savor a bountiful Thanksgiving dinner with all the traditional fixings—or a gourmet alternative—without the extensive prep and dishes to wash afterward.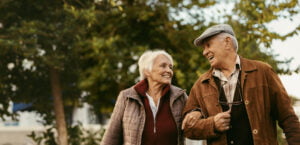 The Splendor of Autumn in Missouri
Missouri in the fall is a sight to behold, and Park Place at Winghaven sits at the heart of this autumnal beauty. The landscape is awash with reds, oranges, and yellows, providing a gorgeous backdrop for holiday photos or a quiet walk to reflect on the things we're thankful for.
Beyond the aesthetics, the season is perfect for outdoor activities before the winter chill sets in. Whether it's a family touch football game or a peaceful hike through one of the nearby parks, there's no shortage of ways to enjoy the crisp November air.
A Sense of Community and Belonging
The holiday season, and Thanksgiving in particular, is about community. It's about sharing not just a meal, but experiences and gratitude. Park Place at Winghaven fosters a genuine sense of community, something that can make the holidays feel even more special.
Residents and visitors alike can enjoy the shared amenities—a feature not always possible in a typical setting. Imagine kids playing in the common areas, forming friendships as parents exchange recipes or share stories of Thanksgivings past.
Generous Accommodations for Families
When you bring families together, space becomes a precious commodity. The apartments at Park Place at Winghaven boast generous floor plans that allow everyone to gather comfortably, a luxury during the holiday season.
Each unit is designed with both communal and private spaces in mind, ensuring that while the turkey is roasting, some can watch the parade on TV, others can play games in a separate room, and those needing a quiet moment can find peace away from the bustle.
Celebrate Without the Stress
Finally, the allure of a stress-free holiday cannot be overstated. Thanksgiving at Park Place at Winghaven means you can enjoy all the festivities without the usual anxieties. The maintenance team ensures that your holiday is about relaxation and celebration, not about fixing that wobbly chair leg or a clogged kitchen sink. Park Place is your place to savor life, find all amenities and services here.
Thanksgiving Weekend at Park Place
Now, let's paint a picture of what a Thanksgiving weekend could look like at Park Place at Winghaven:
Thursday Morning: Start your day with a brisk walk or jog around the neighborhood, taking in the serenity of O'Fallon's scenic pathways. As the parade floats across your TV screen, the aroma of turkey begins to fill the air, courtesy of a local caterer or a meal prepared by your family in a fully equipped kitchenette.
Thursday Afternoon: Gather around the spacious living room as the Thanksgiving feast is spread out on the dining table. The bounty is rich, and the company is even richer. Laughter and the clinking of glasses underscore a sense of togetherness.
Thursday Evening: After the big meal, why not take a leisurely walk around the community, or for those who can't resist, catch some holiday specials or football games on the large screen TV provided in your apartment.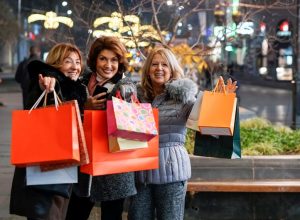 Black Friday: For those who live for the thrill of holiday shopping, Black Friday deals await at nearby shopping centers. The hunt for bargains is exhilarating and the victories sweet. And when you're shopped out, Park Place is just a short drive away.
Weekend Activities: The rest of the weekend can be as active or as laid back as you desire. Engage in community events at Park Place, take in a movie at a local theater, or explore historical sites around O'Fallon. Visit our area attractions page to learn about nearby places that are fun to explore.
Thanksgiving at Park Place at Winghaven offers a holiday experience that combines tradition with the ease of a getaway. It's a place where memories are made, where the holiday rush is replaced by leisure and appreciation, and where the spirit of Thanksgiving is not just preserved, but elevated. This year, make Park Place at Winghaven your Thanksgiving destination and discover a new way to celebrate the season.
For more information, please visit our Schedule a Tour page or call us at (636) 625-2900.
---
Posted on: