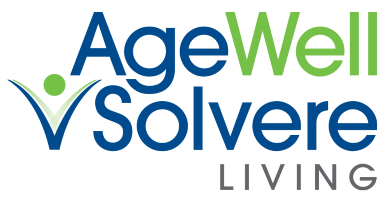 Awarded Great Place To Work
Celebrating Excellence: AgeWell Solvere Living Receives 6th Consecutive Great Place To Work Award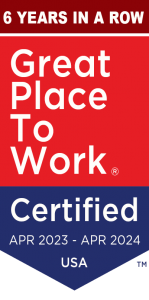 Park Place At Winghaven, a vibrant senior living community operated by AgeWell Solvere Living, is thrilled to share the remarkable news that AgeWell Solvere Living has been honored with the esteemed Great Place To Work recognition for an impressive 6th consecutive year. This remarkable achievement underscores AgeWell Solvere's unwavering commitment to curating extraordinary living experiences for residents and cultivating a supportive, nurturing work environment for its esteemed team members. To learn more about senior living in O'Fallon, Missouri read our blog Discover the Charm at Park Place at Winghaven: Your Guide to O'Fallon Senior Living.
Park Place At Winghaven epitomizes AgeWell Solvere's dedication to excellence within the senior living landscape. As a part of this distinguished network, Park Place At Winghaven embodies the core values that set AgeWell Solvere apart, representing the epitome of what exceptional senior living can offer.
Investing in People
Within the Park Place At Winghaven community, there is a profound recognition that its team members form the lifeblood of the establishment. This understanding is mirrored in AgeWell Solvere Living's approach to team development, which encompasses hands-on training, an array of valuable resources, and tools that empower individuals for success. Park Place At Winghaven is wholeheartedly committed to providing its team members with the necessary means and opportunities to flourish both personally and professionally.
AgeWell Solvere Living MVP Program: Inspiring Excellence At Park Place At Winghaven
One of the standout initiatives at Park Place At Winghaven is the AgeWell Solvere MVP (Mission Values Purpose) Program. This program is meticulously crafted to honor and celebrate those exceptional team members who consistently go above and beyond in creating a positive impact within the community. These remarkable individuals are the living embodiment of AgeWell Solvere's core values:
Integrity: Upholding honesty, transparency, and ethical conduct as the cornerstones of Park Place At Winghaven's operations.
Transparency: Fostering clear communication and openness as fundamental principles.
Loyalty: Demonstrating a deep commitment to residents, their families, and fellow team members as integral to the community's fabric.
Entrepreneurship: Encouraging innovative thinking and creativity in the pursuit of better solutions to meet residents' ever-evolving needs.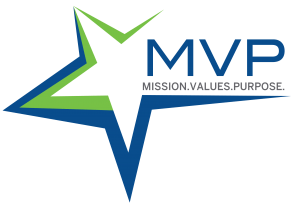 MVP On-The-Spot
A standout feature of the MVP Program is the MVP On-The-Spot recognition. Whether it's residents, families, supervisors, or fellow team members, anyone can promptly acknowledge and appreciate an individual who exemplifies one of the core values. An MVP card is thoughtfully filled out to highlight these commendable actions and is then presented to the deserving team member.
MVP(s) Of The Month
Park Place At Winghaven proudly honors and celebrates those who inspire through the MVP(s) of the Month recognition. Team members who consistently receive MVP Cards within each core value category are presented with an MVP star pin, a badge of honor that they proudly wear on their nametag. In addition to the pin, a personal gift is thoughtfully presented in recognition of their unwavering dedication. These exceptional team members collect their cards for the month and submit them to their leadership team for the monthly award.
MVP Of The Year
The highest accolade at Park Place At Winghaven is reserved for its true stars. Team members who have received a minimum of six out of 12 MVP of the Month Stars throughout the year are celebrated as MVPs of the Year. These outstanding individuals are honored with an annual celebration, a certificate of achievement, and their photo prominently displayed within the community.
AgeWell Solvere Living Core Values Make Park Place At Winghaven Different
At Park Place At Winghaven, AgeWell Solvere Living's core values are not mere words on paper; they serve as the guiding principles shaping every facet of the community's operation. These values form the heart of what distinguishes Park Place At Winghaven as an exceptional independent living community. By nurturing these values within its team members, Park Place At Winghaven creates an environment where residents thrive, families place their trust, and everyone comes together to celebrate the excellence that defines this remarkable community.
To learn more about Park Place At Winghaven and AgeWell Solvere Living's unwavering commitment to excellence in senior living, visit the website at awsliving.com. Explore the services provided and the profound difference they make in the lives of residents and their families.
Senior Living Careers At Park Place At Winghaven
If you find inspiration in a culture of excellence, are driven by values like integrity, transparency, loyalty, and entrepreneurship, and are passionate about making a meaningful impact on the lives of older adults, we warmly invite you to explore the opportunity of joining the esteemed team at Park Place At Winghaven. Discover our rewarding career opportunities and become an integral part of a community where your dedication and enthusiasm can shine brightly. To learn more and view our current job openings, visit our Careers Page. Join us in creating a brighter and more fulfilling future for older adults at Park Place At Winghaven.
---
Posted on: